Download iTopVPN Software for Windows PC
Do you want to use a VPN service to browse the web anonymously? If that's the case, this article will give you an overview of the complication of anonymous web browsing and how to best attain online anonymity.
Anonymity is the state of not being identifiable, which means that your personal identity cannot be exposed while you are in it. Anonymity on the internet is significantly more difficult to achieve than most people believe; nonetheless, there are also multiple levels of anonymity that can be achieved through stable VPN software.
The iTopVPN software encrypts your network and protects your IP address from hackers. VPN is solely concerned with safeguarding your privacy and security. iTop VPN is a secure and reliable VPN service provider with more than 10 million users worldwide.
Let us look at the VIP privileges:
What makes iTop VPN unique is its security reinforcement including browser privacy cleaning, ads block, and DNS protection. The new Quick Access and Smart Location features also give users a more stable and faster surfing experience.
You can browse without privacy leaks, 10 times faster connection, anonymous apps downloads, experience advertisement-free content, protection with static or dynamic IP, and above all unlimited streaming, social, & gaming servers.
With the free version of the software, you are allowed to use only 700 MB of data whether browsing, watching, downloading, or playing games once the 700 MB of data is exceeded you will expose to your original IP.
You can upgrade to the VIP version to unlock the data usage limit. With VIP you can enjoy a faster connection & high-level privacy protection. Upgrade to unlock it and enjoy more privileges. Download iTop VPN for Windows PC (32-bit & 64-bit).
iTopVPN Key Features:
• Fast Speed: Connect to VIP servers to browser anonymously with 10x faster speed.
• Stay Private Online: Protect your online privacy by anonymous surfing.
• Dedicated Streaming Servers: Privately access streaming services worldwide with no buffering and access content provided by streaming services wherever you are.
• Change Your Location: Securely connect to 1800+ servers and cover most countries all over the world.
• Smart Location: Auto select the most stable network & faster server.
• Bypass Censorship: Break free restrictions to access social media sites or apps from anywhere. Play region-locked games with ease.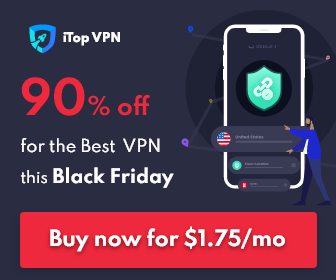 • Ads Block: Block unwanted and malicious ads to prevent malware infection.
• Split Tunneling: Manage your VPN connection on a per-app basis.
• Kil Switch: Stop all internet traffic when VPN drops unexpectedly.
• Language: Multi-Language support.
• OS: Compatible with all Microsoft Windows OS including Windows 11 (32-bit & 64-bit).
• Unlimited Data Usage: Stream, download, or upload as much as you want.
• Multiple Devices: You can use iTop on 5 different devices simultaneously.
• IPv6: Put IPv6 connection in a higher priority for better security.
• DNS: Prevent your system DNS settings from being modified.
• IP Check: Check your virtual IP address.
• IP Configure: Configure your IP address according to your needs.
• HTTPS (Double Encryption): Unlock more restrictions including the school network.
• UDP: Faster speed but more data usage for special occasions.
• TCP: High-level privacy for most users.
Download Details:
File Name: iTop VPN
Download Size: 2.1 MB
File Type: .Exe
OS: Windows XP, Windows 7, Windows 8.1, Windows 10, and Windows 11
License: Free Download
Website: https://www.itopvpn.com
Publisher: iTop VPN
Language: Multi-language
Rating: Excellent
Version: Latest Version
Category: Windows PC Apps